Opening New Doors to Empower Learning
Welcome to the "OWLS"
Ages 9 - 12 (Upper Elementary)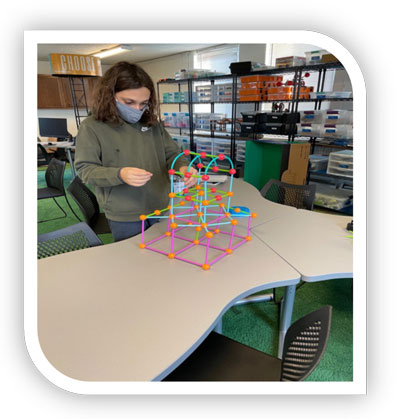 The challenges that face the Owls include the application of learned skills to new situations, the study of subjects in more depth and breadth, the requisites of personal organization and accountability, time and resource management. Owls learn how to effectively balance freedom with responsibility, independent inquiry with interdependent collaboration.
Academic work includes studies in mathematics, biology, chemistry, physics, geology, ecology, English language arts, social studies, ecology, music, art, and foreign language studies. Service work and the Heroic Journey program provide opportunities to explore identity, values and moral development within and outside our campus.
Each year there are four sessions of academic work. Students seek knowledge in the form of facts and their relation to the context in which they function. Their insatiable quest is given focus through student-directed research projects which teach lessons of patience, perseverance, and thoroughness.
The learning environment is designed to provide maximum opportunity for self-direction, skill building, development of accuracy, diligence, and judgement, ensuring each student succeeds to his full potential.
Maria Taylor – Lead Guide, English, Social Studies
Guyia Wilson- Guide
Aly Level – Science, Math Guide
Heidi Earlywine -Social Studies Guide
Jesse Level - Assistant Guide               
Olivia Westfall- Poetry Guide
Joshua Trapp – Interventionist
 
Individual research projects are carefully monitored, evaluated and recorded to ensure progress. The curriculum is designed to allow flexibility so as to accommodate every student's own abilities and interests. The Owl community is committed to creating a classroom culture that facilitates the development of character, accountability, personal organization, healthy work ethic, and collaborative social skills. Owls strive to cultivate positive "Habits of Mind."
---
Owls practice cultivating the following Habits of Mind:
Gathering Data Through All the Senses

Thinking Flexibly, Questioning and Posing Problems

Applying Past Knowledge to New Situations

Thinking About Your Thinking, Striving for Accuracy

Creating, Imagining, Innovating

Taking Responsible Risks, Being Adventurous at the Edge of Your Competence

Learning and Understanding

Persisting: Persevering with Task through its completion

Thinking and Communicating with Clarity and Precision

Finding Humor, the Whimsical, Incongruous, and Unexpected

Managing Impulsivity

Remaining Open to Continuous Learning

Responding with Wonderment and Awe

Thinking Interdependently

Listening with Understanding and Empathy
From the Institute For Habits of Mind https://www.habitsofmindinstitute.org/what-are-habits-of-mind/
Please check the NM Handbook to learn more about parental support with homework, State testing, value of acquiring testing skills, school projects & field trips, rules for use of electronics in school, etc.