Opening New Doors to Empower Learning
Welcome NM Alumni/Alumnae!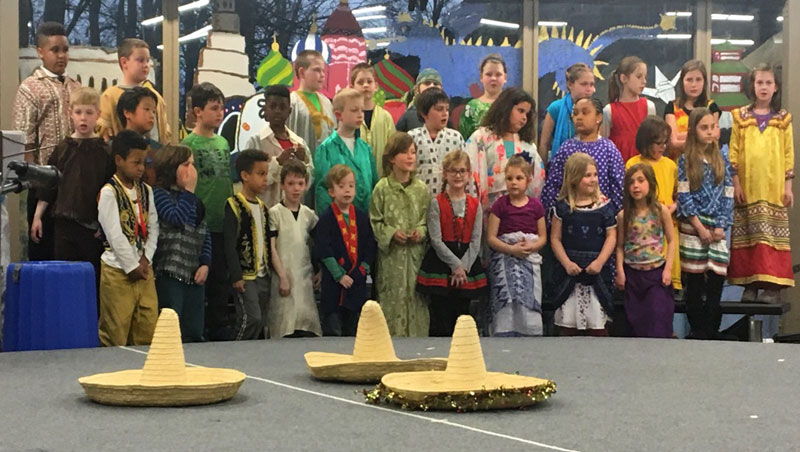 Come Visit Our New Campus!

Share Your News With Us. Love to Hear from You!
Stories From Alums
We are constantly amazed at the variety of life experiences, careers and callings represented by Alums from nearly forty-five years of Nightingale Montessori. We want to hear from you – no matter how many (or few) years you spent learning at Nightingale. (See table from early 2000s below. We need some updates!)
Please click the link above to update your contact information, your life stories and photos. When you do, you will receive our alumni/ae newsletter where you can keep up to date on all of our exciting changes and our ever-growing alumni community.
Jessica Lau and Mia Grimes with Marie
Alumnae and Alumni News From Years 2000
Adam Brezine

Practicing Law in San Francisco

Seton Brown

Wittenberg University; Drama major

Caitlin Bryan 

New New York University '03

Davina Clauer

University of Toledo '06: Pre-med: Bio major/ Chem minor

Honey Rose Clauer

Clark State Community College: AA Business
Dayton School: State License Medical Massage

Jacob Dibert

Urbana Urbana University BA in Business Administration
Substitute Teacher, Springfield City Schools
Enrolled at McGregor, Antioch University

Alex Dixon

Sarah Lawrence College

Peter Doss

Campbell University, N.C. Professional Golf Management

Eric Eastman

Earlham College '96, Software Developer, Entrepreneur,
Volunteer Richmond Neighborhood Restoration

Richard Gordon

Enrolled at Wittenberg University 2003 (50% Scholarship)

Gwen Gray 

Evergreen College, BA Journalism
Graduate school at University of Pittsburg '03 (non-fiction)

Beth Harris

Ohio St Ohio State University

Katy Heaney

Ballet school, New York City

Aaron Heskett

Miami University

Michael Hock

 

Ed Hyde

National Merit Scholar 2001 at Earlham College (Track)

Carolyn Kearns

 

Lauren Kearns (Sell)

Miami University of Ohio '99. BA in Education
Married 2000. Teacher 5th grade in Minnesota

Alicia Kimbro

University of Arizona; Early Child Development
Now teaches at a Montessori School

Kelly McCarty

University of Houston, TX (Track scholarship)

Leslie McNeil

 

Sam Monroe

Ohio State University

Seth Moore

 

Marisha Mukerjee

Culver Academy

Tyler Ogden

Air National Guard; Works at Rose City Manufacturing

Keira Phillip-Schnurer

National Merit Scholar Semi-finalist 2002 (college undecided)

Ben Saks

Carlton College (major undecided)

Martin Schwab

University of Pittsburg, MA in Public & International Affairs
PhD in International Affairs, University of Hawai'i 2012

John Skinner

Ohio State University, major in International Business

Elizabeth Smith

Community School of Nursing, RN '03

Brandon Snow

 

Nicole Suzel

 

Abigail Wallace