Opening New Doors to Empower Learning
Welcome to the "CHICKADEES"
Ages 3 - 6 (Pre-primary)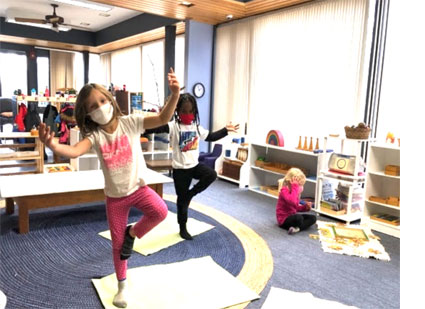 The Chickadee curriculum continues to be informed by the 8 "Embryonic Seeds". The program develops perceptual and motor skills as well as social and academic competence. General science, geography, and music are introduced. Children enjoy the freedom to move about the classroom and relate to other children in their work and play. They acquire a sense of order and independence as they work at their own pace.
The wide variety of materials and activities offers many choices of tasks. Lessons in math and language arts are scheduled according to level of ability. Reading skills include an introduction to independent writing and spelling. Math skills include all 4 operations with 4 digits and an introduction to geometry. Between lessons, Chickadees may choose among activities such as science experiments, construction projects, painting, ethnic clothing dress-ups, helping to prepare food from around the world, and the handling and observation of small animals. The school farm provides a joyful opportunity to tend gardens and care for animals. They learn to map continents and countries of the western hemisphere. The study of the world's cultures includes tasting ethnic cuisine, learning about traditional customs & costumes, rituals, music and dance.
Krista Lambdin – Lead Guide
Katrina Hostetler – Outdoor Guide
Saundra Gibson – Language, Math
Eve Sturm – Outdoor Guide
Takiisha Harrison- Reading
Guidelines for Chickadee Parents:
As children practice the skills that lead to building self-reliance, we want to respect their efforts and allow them to do as much for themselves as possible. Remember that while these achievements may seem vexing at times, they are most often joyful occasions for your child. 
At some point during the Chickadee Program, your child will begin to bring home writing projects. He may be interested in explaining to you what he has learned. It is often interesting to ask him questions such as: "How did you make that?" Or: "How did you figure that out?" You will enjoy listening to your child's explanations and observe the development of her thought processes.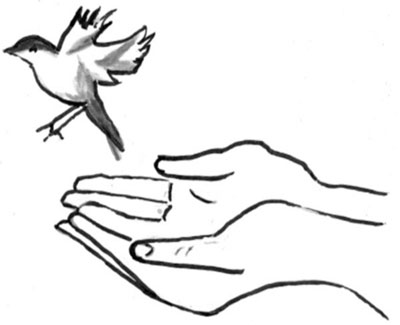 You can assist your child during this critical transition to independence and self-reliance by arriving at regular drop-off times. Give your child a few minutes to enter the classroom and choose work, then park. You are welcome to come and check to assure that all is well. Remember that the observation area is always available. But please resist the urge to interrupt your child's time while learning.
Learn more from the NM Handbook about the following:
Daily schedule
Arrival time and Pick-up procedure
Coming inside with your child
Bathroom Expectations
Clothing
Bags
Items to bring to school
Field Trips
Cultural celebrations
Nutrition
Supplies, Money, Naps, Health, injuries, discipline
Parent communication
Observation
Newsletter
Conference